We bend wire – and deliver a solution to meet your needs
We deliver everything in bent wire, from 3 to 16 mm, using our very modern CNC/PLC controlled machinery
Wire Products & Wire Bending
Our competencies in wire products and wire bending are broad. We deliver everything in bent items in wire from 3 - 16mm from our very modern CNC / PLC controlled machine park.
Wire mesh & wire baskets
We deliver everything from the basket under the pram, to the reinforcement mesh that carries concrete buildings - also in wardrobes, kitchens andfurniture you will find wire our baskets.
Rings and ventilation grilles
We are specialists in the production of rings and ventilation grilles. You will find rings from us in everything from concrete elements, ventilation systems to loading bellows and filter bags.
FK Trådindustri is a wire products factory that since 1981 has supplied wire products to a large number of production companies
FK Trådindustri is an experienced and effective supplier of wire products, with expertise in all types of wire processing. You can find our products in everything from prams and handicrafts to cages and concrete panels.

Our high-tech wire product manufacturing facilities and our equipment is always state of the art, but our approach is characterised by traditional virtues such as dependability, excellent service and attention to quality.

We are pragmatic and always find the most cost-effective solution for you, whether you need a large volume of pig iron bended for further production or a finished product that is painted, packaged and labelled according to your wishes.
We solve all wire bending tasks, either in our own production facilities or in our network.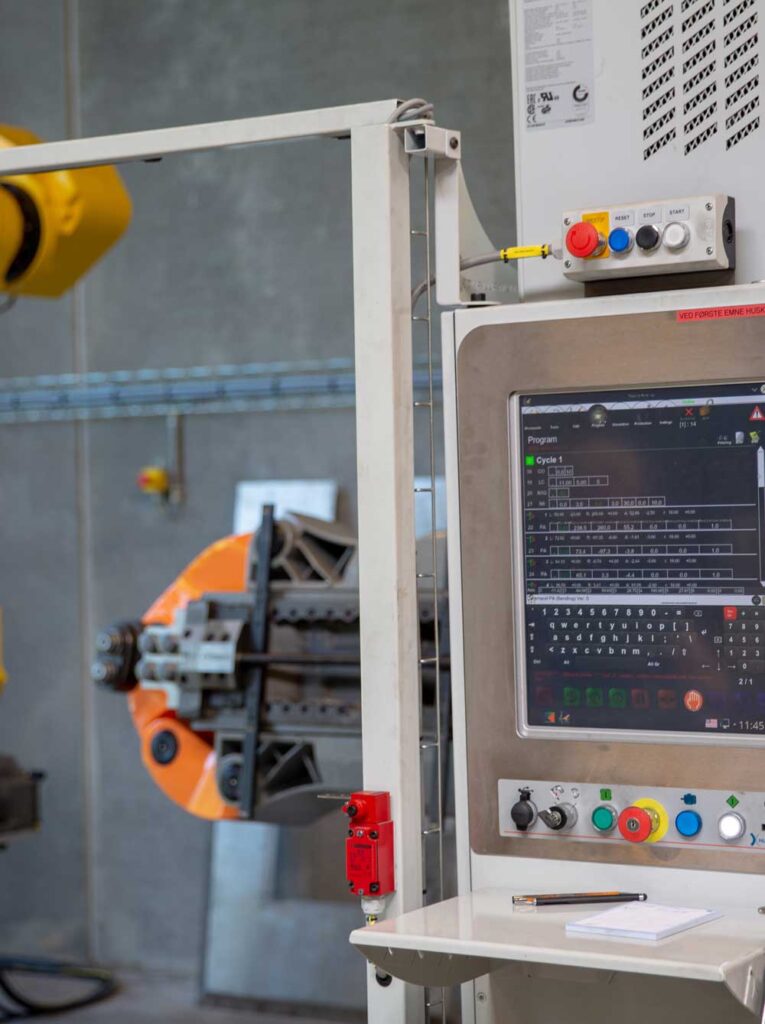 We bend the solution that fits your needs ​ - see a selection of our previous products here