Wire products and wire bending
Rings and ventilation grilles
Ø 2-12 mm
We stock glossy, stainless, acid-proof and galvanized wire, and we are happy to work with other materials on request.
FK Trådindustri specializes in the production of rings and ventilation grilles. You will find rings from FK in everything from concrete elements and ventilation systems to loading bellows and filter bags.
In our production halls, we process wire from 2 to 12 mm for small and large rings up to 3000 mm, as far as possible combined with a homogeneous butt welding. FK Trådindustri has special experience with ventilation grilles, which we deliver pre-assembled and ready for use. Our high-tech machines are precise and our employees careful, and therefore we can boast of great precision and tolerance. We bend the solution that suits your needs.
"FK Trådindustri is an extremely reliable supplier. They deliver exactly the product we
wish, they have good prices, a good delivery time and last but not least, a good service. The quickly returns inquiries and does everything to live up to our wishes for the delivery time. You can always trust FK Trådindustri. "
– Peter Jensen, production manager, Cimbria Bulk Equipment A/S, Sunds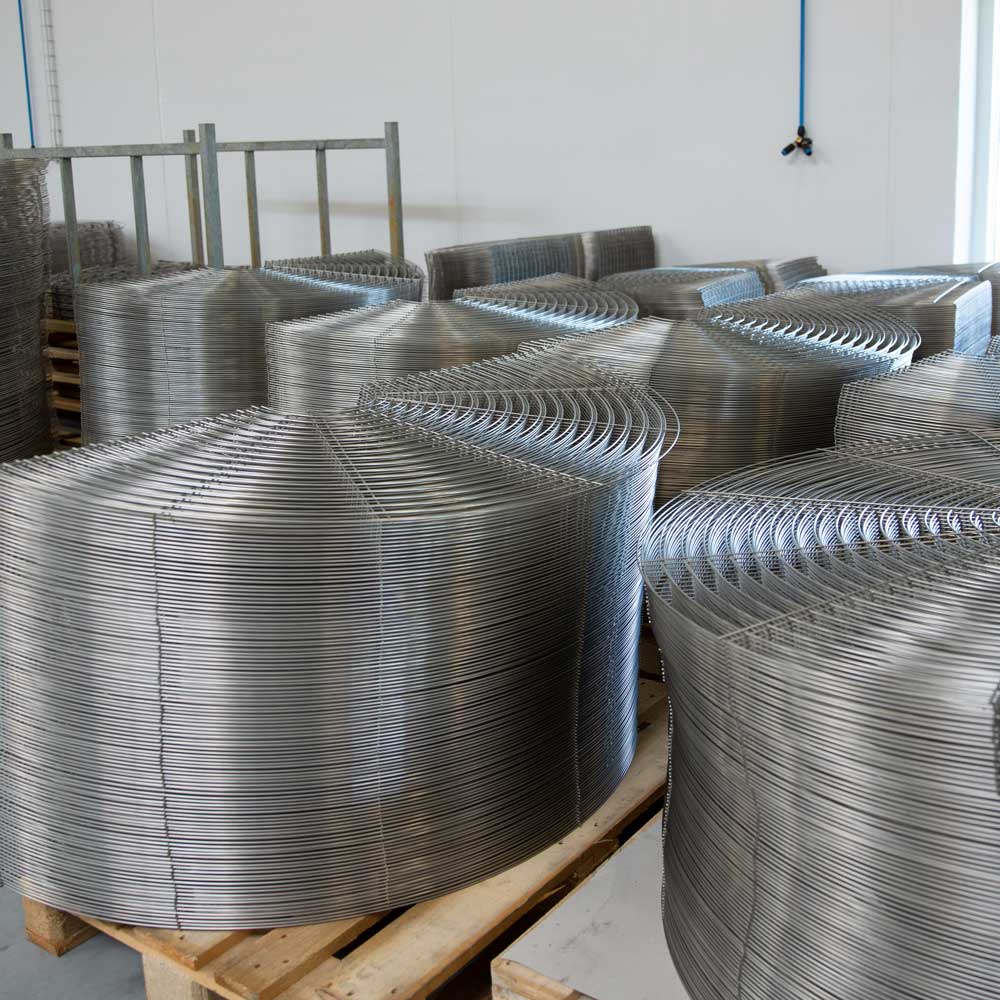 We have a broad experience with all types of wire bending - if you have a question about a product, please contact us.