About us - FK Trådindustri
We bend wire and deliver a solution to meet your needs
FK Trådindustri is an experienced and efficient wire product supplier with expertise in all types of wire processing. You will find our products in everything from prams and applied art to cages and concrete elements.
Our wire production is high-tech and our equipment is always the latest on the market, while our approach to the tasks is characterized by old virtues such as punctuality, great service and focus on quality.
We are practitioners and will find the most cost-effective solution for you – whether you need to a large volume of pig iron for further production, or we need to deliver a finished product that is painted, packaged and marked according to your wishes.
FK Trådindustri arose in 1981, when a manufacturer of mink cages asked metal worker Hans Larsen if he could deliver some complicated wire parts that no one else could mass-produce. Hans Larsen pondered the task and developed a machine himself, that could process the wire to the exact shape and efficiently mass-produce the parts. This was the foundation of FK Trådindustri.
With this special combination of creativity, competitiveness and quality, the company has since grown large and strong – despite both globalization and the financial crisis.
Today, FK Trådindustri is one of the country's leading suppliers of wire products, and the inventive spirit still thrives in the best possible way. We have a creative approach to the production and find effective solutions – without compromising on our well-known quality.
We solve the entire wire bending task – either in our own production halls or in our network.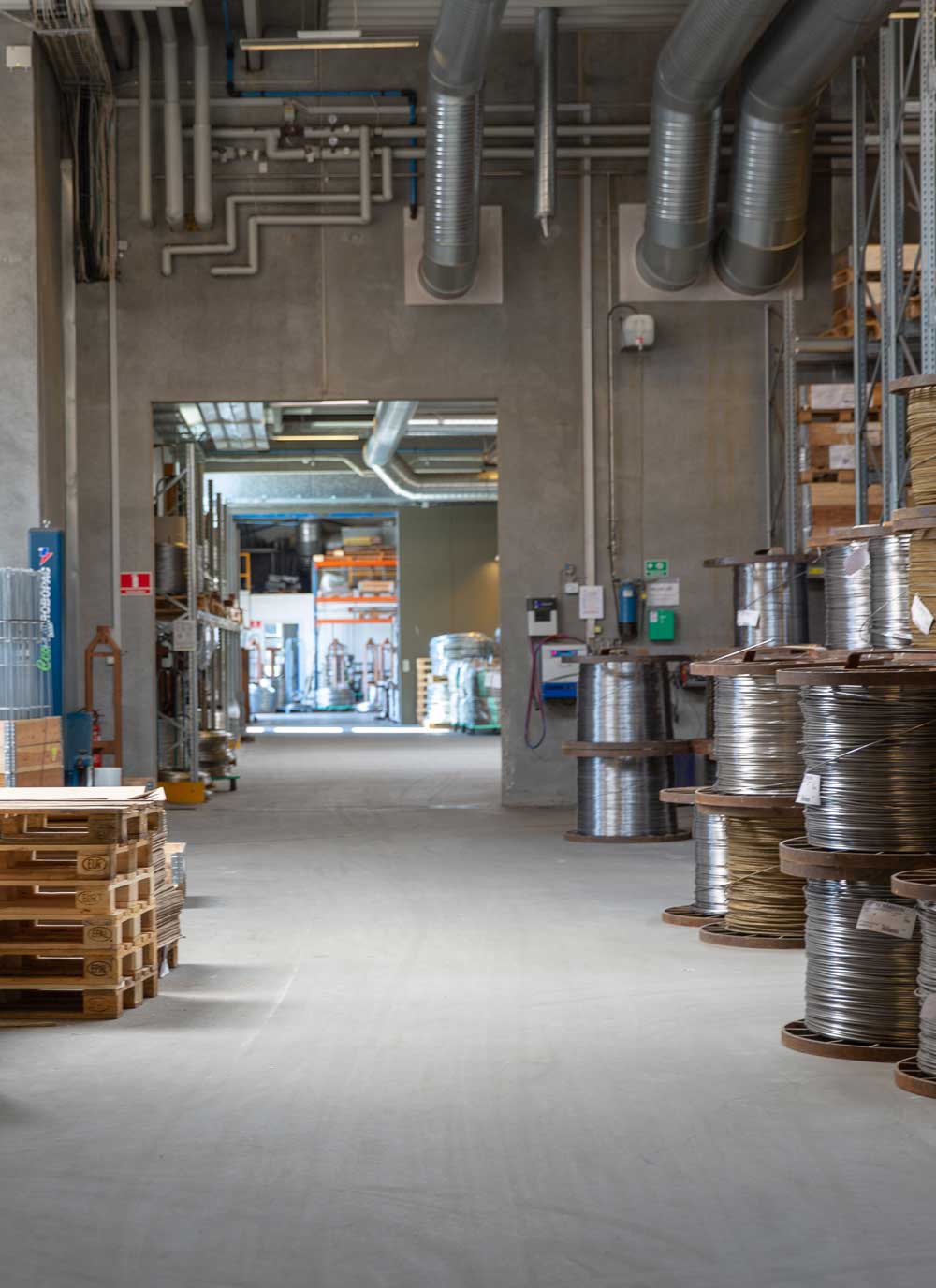 Our values are your benefits
We have a broad experience with all types of wire bending - if you have a question about a product, please contact us.